Alice's Home
Welcome to my fanfic room! This is a site that is partially inspired by other people's author pages that I have come across in the past, having links to the fanfiction they write. The contents of this fic room will contain fun crossovers, lots of fluff, etc., so I hope that I will have at least the time to write many nice fics despite my busy schedule as a junior in high school! Fandoms I mainly write for are: Yo-kai Watch, Detective Conan, and Shinbi Apartment. I may sprinkle in some X-Files references, as I am watching that show for the first time and LOVING it so far! However, I do not believe I have enough experience with the fandom or show to actually write standalone fics of it. I hope you all can understand.
The below button links to the site in which I had encountered these colorful author pages.
It is a fansite dedicated, mainly, to Scully from The X-Files. It was run by a user named Eve. The site has wonderful fanfiction and other texts, though the site itself has not been updated in at least 15 years.

Another thing to note is that I do not have much experience with coding! I did create an experimental site, but I am not too well-versed in programming things. My elective is Beginning Drama, after all. So, this website may be really simplistic. However, I still want to be able to write fanfics on my own website, so I will keep on updating this site as much as I can. In addition, from now on, my fics will be posted in the txt format, except for my first fic "From Now On, I Love You." This will make it easier to format it in a way that doesn't look bad :)
Questions, reviews, etc. can be sent at alicelians@yahoo.com :) I have created this email in case anyone wants to send anything to me related to my fics, separated from the rest of my emails, so I can get back at you quickly!
You may also go to my guestbook or diary!
I also officially have a button! Note that I don't ship these characters together, they're all just all my favorite characters!


And here are the sites of some of my mutuals!


alice is feeling...





Here are some of my favorite albums.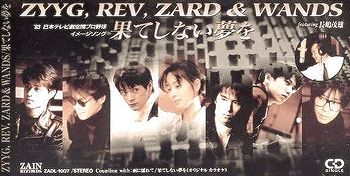 Fic List
From Now On, I Love You
Keywords: One-Shot, Detective Conan, Shinichi x Shiho, (Past) Shinichi x Ran, Fluff, Angst at the Beginning
Rating: PG | Date: 2022 Jul. 28 | Warning: None
Description: All other emotion was overtaken by a sudden realization, that the woman in front of him could no longer be a mere friend.
The Great Infatuation Situation
Ch. 1
Keywords: Multi-Chapter, Future Card Buddyfight, Zanya Kisaragi/Kuguru Uki, Crushes, Self-Insert, Out of Character
Rating: PG | Warning: Heavily, Like Super OOC. Unrequited love until further notice.
Description: Starting off the new school year with a brand new love! Zanya Kisaragi falls in love with his teammate Kuguru! Narrated by an annoying Buddyfighter!
Intense Curiosity
Keywords: Vignette, Ficlet, Tobot, Strictly *One-Sided* Kim Neon x Oh Hera, Unrequited Love, Crushes, Dumb Teenager in Love
Rating: PG | Date: 2022 August 8 | Warning: Probably OOC
Description: Third grader Cha Duri finds his older brother figure's diary and gets a kick out of reading it.
Much to the Annoyance of Ju Dingyo
Episode 1
Keywords: Script Form, Tobot, Cha Duri/Ju Dingyo Friendship, Kwon Semo/Cha Hana, Radio Show, Advice
Rating: PG | Warning: None
Description: Duri decides to start a radio show with Dingyo about the events going on in his high school.
Coffee Addicts: The Truth is Often Stranger Than Fiction
Keywords: Multi-Chapter, Detective Conan, Shinichi x Shiho, Mystery
Rating: PG | Warning: Probably OOC
Description: Shinichi and Shiho go to university and investigate abnormal crimes in hit series "Coffee Addicts!" Published on Gaia Online.
Essays
Coming soon!
Shrines
Detective's Hideout - A page dedicated to my favorite characters and ships from Detective Conan.